My employed career spans 37 years working for small independents to several blue chip corporate organisations. I started out as a shop assistant at the age of 16 and progressed to Senior Management at the age of 29 in a well-known corporate organisation. I have managed, developed, coached and mentored staff from the age of 21. It hasn't been easy and I have learnt a lot about internal politics, how to progress through performance programmes, how mind-sets and behaviours impact opportunities, and how to win people over in the business world. I can put you on a path to achieve the same whether your looking to progress within the place you are currently working or looking for a career change.
Career Development
Career development coaching will enable you to evaluate where you are in your career and the obstacles facing career progression.
I will discuss with you the tactics you have been using so far to make progress, and will help you make decisions about your future career plans. We'll help you prioritise actions you could take, and encourage you to think about how you could make more of an impact within your organisation and industry to get recognised and gain that position you are seeking.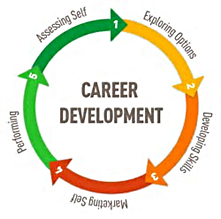 ---
Career Change
Thinking about making a move into another industry?
Career change coaching with myself will help you to evaluate your current position and skills, and decide what action you need to take about your career.
I will help you explore alternative options and industries, and assess the practicality of making a move. I will work with you to focus on activities and attitudes that make your chances of a successful transition more likely. We will also focus on your CV and cover letter to ensure it is in the right place for the career change you are seeking.  Development of your interview skills and preparation for interviews is also a fundamental part of the coaching.
---
Passion is the difference between having a job or having a career
---
Hard work doesn't guarantee success, but it improves its chances.
B J Gupta
---